Annette Mirabal, LCSW, LADAC, CMHIMP
"The boat is safer anchored to the port; but that's not the aim of boats."-Paulo Coelho
Therapy and life are closely related. Both are about taking risks and discovery. My goal is to lead you in this journey. I strive to constantly learn and develop myself so that I can bring that knowledge and experience into my professional practice and personal life. Balance, community, health, family, and growth are important to me and I strive to make those a priority. I am dedicated to utilizing traditional, along with holistic health approaches to help you lead your best life. -Annette
**
Annette, a lifelong resident of Las Cruces, New Mexico, is a graduate of NMSU, a mother, a proud social worker, and small business owner. She is an avid reader and loves audio books. She constantly seeks to learn about how we can become our best selves so that she can deliver the information and provide guidance to others. Her hobbies are reading about personal development and health, exercising, and learning about therapy techniques.
Annette is a member of the National Association of Social Workers and has been a practicing social worker for
more than 10 years in the Las Cruces area beginning as a coordinator for treatment foster care. She has experience working in inpatient psychiatric setting, along with outpatient settings. She has directed a successful outpatient substance abuse and mental health program, along with an inpatient clinical department at a psychiatric hospital.
Annette's training has been in Rational Living Therapy (RLT), Eye Movement Desensitization Reprocessing (EMDR), and Mental Health Integrative Medicine (CMHIMP). RLT is a form of cognitive behavior therapy with approaches from rational behavior therapy, rational emotive behavior therapy, and cognitive therapy. It is a motivational therapy that helps lead individuals toward positive change. She has training and is certified to use Eye Movement Desensitization Reprocessing (EMDR) which is a popular and effective treatment for trauma. Through Annette's work with trauma and the body, she was drawn to somatic work and is on the journey to become a Somatic Experiencing Practitioner as a second-year intermediate student. She is passionate about holistic healing and the whole self being brought into the therapeutic journey. As a life-long resident of New Mexico, the culture and healing that is offered by the land is of great importance and a key in treatment offered at 4 Directions Integrative Mental Health, which was founded by Annette Mirabal and Laura Bruggemann in 2020. As a CMHIMP, Annette is trained to use nutrition, culinary, and herbal remedies to assist in the treatment of mental health conditions. In addition, she has a License in Alcohol and Drug Counseling and several years of experience working with individuals and families struggling with addiction. Annette is also certified in Dialectical Behavior Therapy.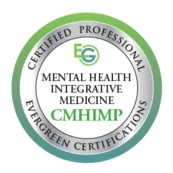 As people grow, their needs change. Annette has the experience to meet you where you are. "Overall, I believe in starting where you are. I will walk with you in your journey through recovery to become the best version of yourself."
Laura Pàez-Bruggemann, LCSW, CMHIMP
"I now see how owning our story and loving ourselves through that process is the bravest thing that we will ever do."- Brene Brown.
It is my honor to guide you on the journey of working through the barriers to meaningful and lasting healing. I have seen the power of discovering one's dignity and self-worth, how painful that process can be, and how helpful it is to have a facilitator on that ride with you. Whether you seek to work through old traumas, discover hidden parts of yourself, or you come in with a specific goal, I will join you in this journey of bravery and growth.
****
Laura is a Hispanic native New Mexican, a graduate of NMSU, a mother, a proud social worker, and small business owner. She is caring, insightful, and attentive. She strives to be a safe space for her clients as they embark on their personal journey of healing.
Laura is passionate about helping people discover their dignity and self-worth. She has a genuine desire to help others on their path of personal development. Her goal is to guide the therapeutic process of healing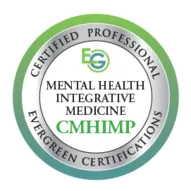 so that each client is able to lead a life of purpose, love, and inner peace. Laura appreciates the connected nature of the mind, body, and spirit and its complexities. And finally, she values traditional wisdom and nutrition as means of supporting balanced mental health and actively integrates these values into her practice.
Laura received her bachelor's and master's degrees in social work and has been practicing in the field since 2006. Laura spends much of her time investing in relationships with family and friends. She enjoys traveling, cooking, getting out into nature, and is in constant search of wisdom and spiritual connectedness.
Laura has served as the co-chair for the Southern Chapter of the National Association of Social Workers. She has experience working in advocacy, crises management, and supervisory positions. She has provided mental health services in the Las Cruces Public Schools, Treatment Foster Care, and Traditional Therapy settings utilizing group, individual, and family treatment modalities. Laura is a Certified Mental Health Integrative Medicine Provider and can use nutrition and herbal remedies to support mental health. In addition, Laura is certified in Dialectical Behavior Therapy.
Overall, Laura's ability to find hope and light is one of her greatest strengths.
"I can help you find hope and light when you can't find it on your own."
Megan Garcia, LCSW, CMHIMP

"Don't spend all of your time trying to FIND yourself. Spend your time CREATING yourself into a person that you'll be proud of." -Sonya Parker
"Making changes in your life can seem impossible. I am here to help you through your challenges, and I will be there with you to celebrate your
triumphs. I believe it is important to recognize the positives, no matter how minimal. A small step in the right direction through- the use of a new coping skill, using a new support, or generally focusing yourself and making you a priority will be celebrated. I will be with you in the moment, I will listen, I will support, and I will push when you need it. We all need some support from time to time. Let me help you be the person you strive to be."
In order to make the most sustainable changes, it is important to look at your whole self- body, mind and spirit. Positive changes can not only be focused on the mind, it is just as vital to consider how we nourish our bodies and feed our soul. Megan will help you find your whole self- through nourishment, education, and encouragement.
Megan is a Hispanic Native New Mexican, a social worker, a mother, an active member of the Las Cruces
Community. Megan relocated to Las Cruces to pursue a college degree from New Mexico State University earning a Bachelor's of Social Work in 2012 and Masters of Social worker in 2015. Since Megan has focused on providing trauma informed care to adolescents, adults, and families in Dona Ana County and throughout the state. By using their natural support systems and their strengths, Megan has worked to help others develop lasting and sustainable changes.
Megan's approach in working with clients is warm and client centered, most often implementing Cognitive Behavioral Therapy (CBT) while focusing on strengths of the individual, situations, or the family. This combination of the services allows a practical and realistic approach to addressing concerns. Through experience Megan has found identifying negative or nonproductive patterns in the thought process or in behaviors, then attempting to understand the behaviors, and finally then developing and implementing new skills to be the most helpful in real life situations. In addition, Megan is certified in Dialectical Behavior Therapy.
"I realize reaching out for help is difficult. But it is the first step to making real and lasting changes. I can assure you I will take a non-
judgmental approach, be in the moment with you, and work with you to discover your best self."
Monique N. Rodriguez, LMSW, LSAA
"Sometimes the bravest and most important thing you can do is just show up." -Brene Brown, PhD,
Monique is a Licensed Master Social Worker in Texas and New Mexico and is currently under clinical supervision. Originally from Houston,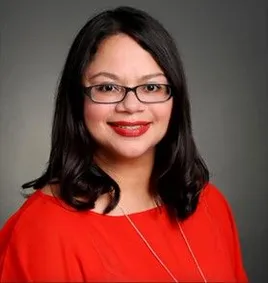 Texas, she has been serving the community for over 20 years in schools, community mobile-based, home-based care, outpatient, dialysis, hospitals, and transitional housing facilities. She has worked with children, adolescents, adults, elderly, volunteers, incarcerated and persons on death row, cancer and trauma patients, the transgender community, individuals with severe mental illness, individuals struggling with substance use, and the military community especially veterans. Monique is formally trained and has utilized the following modalities in working with clients: Dialectical Behavior Therapy (DBT), Cognitive Behavior Therapy (CBT), Cognitive Processing Therapy - Trauma (CPT), Motivational Interviewing (MI), Trauma-Informed, Non-violent Crisis Intervention, Prolonged Grief Disorder Therapy (PGDT), Mental Health Integrative Medicine, and Eye Movement Desensitization Reprocessing Therapy (EMDR).
Monique is also licensed as a Substance Abuse Associate (LSAA) in New Mexico working with clients that are struggling with alcohol, methamphetamines, and/or fentanyl. Monique has extensive experience in working with the military/ veteran population.
Monique served in the US Army for 8 years prior to becoming a social worker. She earned her Master in Social Work from Our Lady of the Lake University in San Antonio, Texas in 2015. She was trained at the Michael E. DeBakey VA Medical Center and served at multiple veteran nonprofits in the Houston area before relocating to Las Cruces in 2020. She has served as Co-Chair for the Women Veterans Empowerment Expo and as Platoon Leader for The Mission Continues both from 2016 to 2018. More recently and locally, Monique has been nominated to serve on the Board of Directors of the National Association of Social Workers New Mexico Chapter to represent the Las Cruces community. She is also a member of the Greater Las Cruces Chamber of Commerce, Las Cruces Hispanic Chamber of Commerce, EMDR International Association (EMDRIA), and The Association for Addiction Professionals (NAADAC).
Elizabeth Royer, LCSW, CMHIMP

Change in our lives is inevitable, and whether it is positive or negative, it can bring on a myriad of thoughts and emotions. Change can also lead to depression, stress, and anxiety. There are many other situations and events that can affect our emotions and thoughts, such as trauma and loss. If there is ever a time in your life that you feel you need a helping hand in any of these areas, it would be an honor to be there to walk with you on your path back to positive mental fitness.
I have been in the mental health field for over 20 years and am a Licensed Clinical Social Worker, with a Bachelors and Masters in Social Work. I have worked with a number of various groups of people. This includes community mental health, as well as with adolescents in a residential treatment facility, and with inmates in the prison system. I also work with first responders on their path back to wellness. I also work well and have an understanding of the obstacles that members of the LGBTQ+ community have had to navigate and that have affected their mental health.
It is important to me that you understand that this is your journey, your road, not mine. You are the expert in your life. I utilize active listening skills and feel establishing rapport is a very important first step. I employ techniques from Cognitive Behavioral Therapy (CBT) and Trauma-Focused Cognitive Behavioral Therapy (TF-CBT). I also pull from many other treatments including Dialectical Behavior Therapy (DBT) techniques and Mindfulness. I am also certified in Integrated Mental Health and enjoy a holistic approach. I work to stay up to date on new treatment options in order to integrate new techniques into our sessions.
Sometimes it helps to have someone listen, sometimes to help work on challenging negative thoughts, and at times, come to a place of insight and self-awareness and to go from where you are to where you want to be. Our shared space whether by video or in-person is a sacred space with no judgements.
I truly enjoy working with people on all spectrums and areas of their growth. Watching a person move through their growth and have that moment of epiphany, that moment of insight, that moment when everything comes together are the reasons I went into this profession. Allow me to take that road with you, at least for a few steps.
Nichole Rivera, LMSW
"When we strive to become better than we are, everything around us becomes better too." — Paulo Coelho
Nichole graduated from New Mexico State University with a Bachelor in psychology and a Master degree in social work and continuing her
education in the medical field associated with mental health. She was born in Texas and raised most of her life in New Mexico. She has worked with children, families, couples, adults, children and the LGBTQ+ community in the Las Cruces and surrounding areas. She has worked with individuals with severe mental illness and children with severe behavioral problems.
Nichole's approach to working with clients is client centered where the client is in control of their treatment and goals and the therapist provides the client with tools to support their success. Nichole has training in Mental Health Integrative Medicine to incorporate mind and body into practice. She practices a Cognitive Behavioral Therapy (CBT) approach to identify patterns of thoughts and behaviors and understanding how to implement techniques to alter negative processes.
Nichole strives to provide clients with a space to express, explore, learn and feel supported and motivated. She embraces and works to understand diversity on a cultural, regional and personal level continuing her training in areas that impact her practice and community.
Sarah Escobar, LPCC (Bio coming soon)
Jade Brown, LMSW (Bio coming soon)